Pixel art, game developement,
and stupid things!



FAQ | Sideblog | Twitter | My wife do stuff too! | Ask me stuff! | RSS | Archive
October 19, 2014
More Spear Lady!
I love Spear Lady.
You should love her too.
October 17, 2014
Coming Full Circle
I finally made peace with my childhood.
I'm a 80s child, so I grew up with a shitton of awesome cartoons. Duck Tales, Miyasaki's Sherlock Holmes, the Mysterious Cities of Gold, Batman the animated series, Hey Arnold!, Xmen, the Rugrats, Recess, Powerpuff girls and so, so, so much more. I can't even begin to list them.
And then when I was a teen pretty much every cartoon I had access to (remember, I'm french, maybe that's why) was either shitty, lame, boring, cliché or worst… Like those really shitty, weird looking not-funny 3D cartoons. Yes I'm looking at you, Garfield. *shudder*For the past 10 or 15 years I started hating cartoons for not being as good as they were when I was a child. And this is not because I was a kid then, and after that a teen with a biased point of view. Even looking back now that I'm a grown up, there was a decade of cartoons that tasted bad. Maybe I'm wrong, maybe I didn't have access to the right stuff? I don't know.
What I know is that in the last two years, I discovered Adventure Time, Steven Universe, Gravity Falls and last week The Amazing World of Gumball. And the Internet brought us stuff like Bee and Puppycat or Mighty Warriors. I'm sure there are plenty others out there I still have to find.
And it makes me so happy that I wanted to say thank you to all the people that are working their asses off to make good cartoons. Cartoons that I will be happy to show my kids one day, and that helps me having great days.
Thanks guys. Really!
Now if you'll excuse me, I have a hot cocoa waiting for me.
October 15, 2014
Have an original character, for once.
October 13, 2014
Play LET'S GET CANDY !
This is my 7th 1GAM!
I made this for the #TrickOrTreaJam and the cancelled #SpookyJam.

It's a little Halloween game about managing a team of kids, and getting as much candies as you can. There isn't a real goal, except to have fun!
October 12, 2014
Okay, everything seems to be working properly so far…
October 11, 2014
Apparently spookyjam was cancelled, but fuck it, I'm still doing it
Coming up this weekend: a Halloween-themed game, with kids in costumes collecting candies. Yay!
October 9, 2014
It's no surprise that I love monsters, especially lamias, so have some pixels.
I should design monsters more often ;w;
October 2, 2014
See you again, baby~
October 1, 2014
Play "Tiny Plumber", a #Nesjam game!
This game was made for the #NESjam hosted by itch.io!
It's also my 6th onegameamonth in a row. :)

Warning: This game contains adult themes.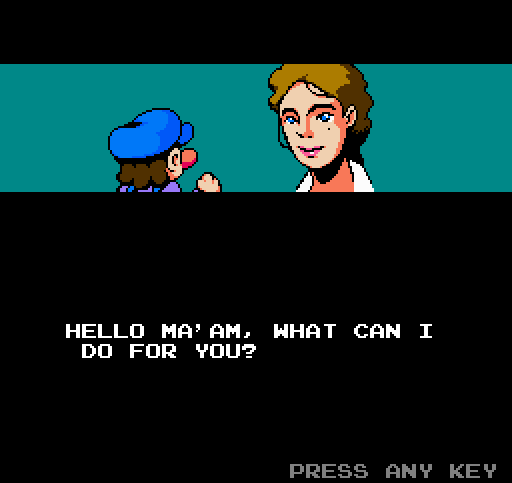 Tiny Plumber is a game about a… Plumber. Who is tiny.
You do your daily plumber job, unclogging drains and other pipes.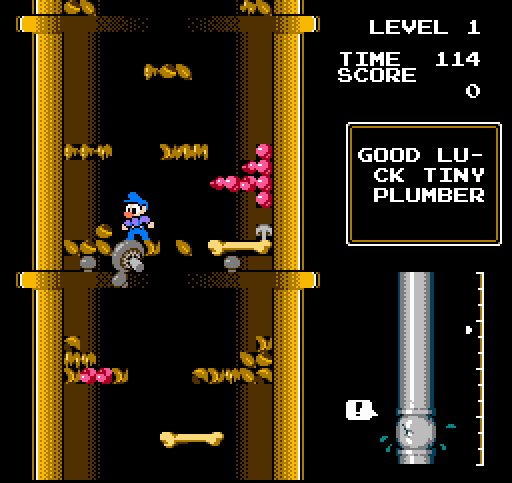 It's meant to be reminiscent of the old NES game, while not following the exact restrictions. 
Please enjoy it!
September 30, 2014
Random game idea
"The Halloween Spirit"
You play as a magical pumpkin.
You land on innocent bystander's head to take control of their body, so you can infiltrate a halloween party.
Everyone at the party is wearing a monster mask, and has a different preferences regarding body types.
Depending on the body you have, you get different hints. Like, if you're using the nerd's body, the fox-mask lady will tell you she'd rather go with a beefy guy.
So you come back with the beefy guy, the chicken-mask dude will tell you that he prefers slender bros. Etc, etc~
The goal is to have sex with as many people as possible at the party before midnight.
"The Halloween Spirit".
September 28, 2014
I barely just wake up why am I doing this
September 28, 2014
To anyone curious, my monthly #1GAM entry will be a Nesjam game.
It's called Tiny Plumber, and it's about… a tiny plumber. Y-yeah.
I think the gif is pretty self explanatory anyway.
September 24, 2014
oh wow, this is impressive.

The twerking bit is dumb as hell though…
AAAAAAAAAAH I LOVE IT
I LOVE IT I LOVE IT I LOVE IT I—-
(Source: radical-les-rascals)
September 21, 2014
1000+ followers?!
Seriously? This is nuts!
Thank you, every single one of you, for your support!This thing has been going on for almost 2 years and half now, and it's heartwarming to see so much support!
I decided to do a FAQ page, just click here!
If you have any question, feel free to ask!
And thanks again everyone!
September 14, 2014
Ludum Dare 30 is just behind, so it's that time again!
Since the last Ludum Dare in april, I'm on to my 5th game jam per month in a row. I should do this for every single game jam, but… eh. 
Anyway, have a post mortem!
I worked on Colonization, a Space colonization simulator.
I think it's the worst game I've ever done in jam, and yet one of the best experience I had. Let's find why!
New Job?

Got called today by a company in my area that does QA for games, I responded to one of their ads a few weeks ago. I start tomorrow as a...

Anonymous said:whoa hold up bruh. Yer tellin' me you actually managed to draw on your phone WELL? How is that possible? Show me your secrets!

With the Samsung Galaxy Note II™ and its integrated Wacom Stylus, anything is possible! But really, it's pretty good for scratching that drawing...